How To Prevent Downtime and Keep Your Machines Running
Downtime can cost your business thousands of dollars an hour, so it's essential that you employ preventative measures that ensure that you make the most of valuable production time. While there's a distinct need to maximize output from our machines, there's equal value in ensuring that your production schedule isn't pushing your plant too hard, and you are doing your best to prevent downtime.
There are many ways of securing a perfect symbiosis between efficient production, machine maintenance, and planned outages. While it may seem counter-intuitive to plan outage time to increase productivity, well-scheduled and planned maintenance pays dividends to the yield of your factory floor.
A highly trained work-force is the essential, direct link between worker and machine, but many problems can occur in the mechanical workings of your machinery that are easily missed.
Machine monitoring systems provide an efficient way for us to understand what is going on underneath the hood so that we can minimize unplanned machinery outage on the factory floor.
Machine monitoring can identify a problem before (or as) it happens, helping to avoid expensive damage, putting the machine out of action for an extended period.
Incorporating maintenance management practice is the best way to minimize and prevent downtime. Here are some tips on how to embed them into your factory floor:
Predictive Management
The Right-On Time strategy (as explored in our article "5 Lean Manufacturing Techniques and Benefits") is all about pushing your machinery only when required.
Use your task-force's skill-sets in combination with performance data derived from machine monitoring systems, maintenance history, and work projection schedules, to make informed and timely decisions regarding the most efficient times to maintain equipment.
Of course, it doesn't mean closing down production of the entire factory all at once – it's about identifying when the natural downtime occurs, and making it time-effective.
Identify trends from your machine monitoring data to recognize problems before they occur. Look for patterns – perhaps a specific electrical cable requires replacing every couple of weeks. If you know it's going to fail, pre-empt its replacement, rather than letting it fail and slowing down your processes.
The critical concepts of predictive management require collating information from all available sources to recognize patterns in equipment depreciation. Understanding your data can help to determine appropriate corrective actions, at opportune times for your business. Use that data to help identify root causes of persistent problems.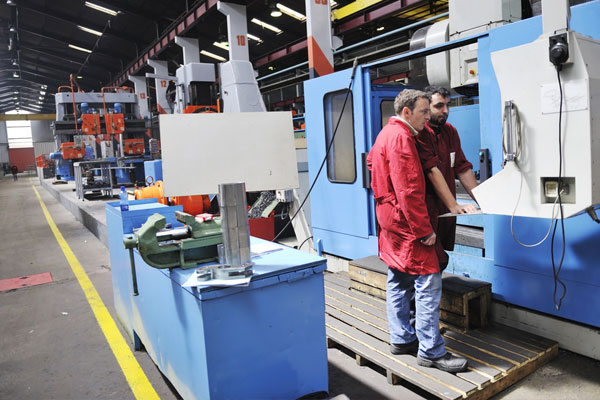 Being proactive rather than reactive puts you in a stronger position.
Preventative maintenance
Incorporating maintenance tasks into everyday schedules is an excellent way of avoiding unplanned downtime. Basic tasks such as cleaning, routine adjustments, and lubrication can become a part of a well-trained workers' daily ritual.
Machine monitoring can help you record machine run-hours. Use this data, in combination with expected lifespan projections from manufacturers, to recognize when parts are likely to break down, such as bearings, shafts, sensors, gears, pipes or electrical cables.
Good training practices
A highly skilled workforce who are empowered to make decisions is a valuable practice resource in the effort to reduce and prevent downtime. If your people are well-trained, they'll be able to recognize potential errors in operation, but most importantly, a well-trained staff-base will use your equipment correctly. Misuse is one of the most likely causes of downtime on the factory floor, so a trained workforce is an effective, safer one.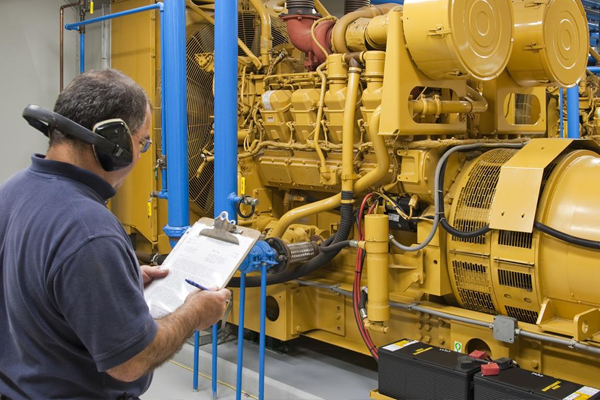 Recognizing common red flags is the difference between a quick maintenance task and a lengthy outage crisis.
Lubricate
Machines with moving parts require regular lubrication. High-quality oils may have a higher upfront price tag, but are more likely to benefit your plant in the long-run.
Clean
A scheduled and documented cleaning and maintenance program will help minimize wear and tear on machines, and extend the life-span of your equipment. Machine monitoring systems can help to recognize problems before they occur – so can simple scheduling.
Machine monitoring, in combination with effective cleaning and maintenance practice, is the best way to reduce costly downtime on the factory floor.
Remember, that being proactive is much better than reacting to a problem once it's happened. If you have a big job that's going to require constant work-hours, making sure that your machinery is in tip-top condition will boost productivity time.

http://shiftworxmes.com/wp-content/uploads/2022/10/Logo.png
0
0
admin
http://shiftworxmes.com/wp-content/uploads/2022/10/Logo.png
admin
2017-11-21 18:21:42
2023-05-19 14:50:42
How To Prevent Downtime and Keep Your Machines Running