Why Manufacturers Need to Automate Data Collection
The speed and volume of data collection is rapidly increasing. This makes it overwhelming for manufacturers to determine how best to leverage the metrics at their disposal.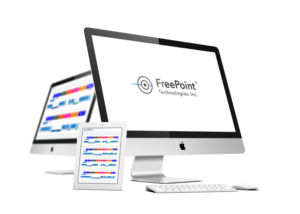 A recent study found just under half (48%) of manufacturers still use spreadsheets or other manual entry documents to keep track of their data, which explains why less than 40% of manufacturers use data analysis to solve production issues. If data was being collected automatically as opposed to manually, it would be easier to collect, analyze, and act on.
The study also found that 76% of respondents said in order to immediately act on collected data, they require "software solutions that analyze data in real-time". By leveraging automation and industry 4.0 solutions, manufacturers can reap benefits ranging from increased efficiency to lowered costs and lower risk of error.
Enhancing Efficiency
Machine monitoring allows you to obtain real-time automated data that will not only improve your collection process, but also increase response time to any issues that may arise. Don't wait for the weekly or daily data report to find out days after-the-fact that something went wrong. Automatic alerts can be set up to let you know the second a machine goes down, and in some cases, before it happens.
Data Accuracy
By automating your data-collection with industry 4.0 technologies, you also greatly increase the accuracy of your data. Multi-tasking workers, managers putting out fires, or an inexperienced employee don't impact the quality of the data being recorded if the data is being recorded automatically – greatly mitigating the potential for human error.
Cutting Costs
Real-time data collection doesn't just impact efficiency and production, it also impacts profitability and costs. Though it may seem like a small change, eliminating manual data-entry significantly decreases the paper-trail that comes along with printing excel spreadsheets or filling out data-tracking forms.
In our experience, the transparency gained through automation and real-time visibility has a significant impact on manufacturing costs. By leveraging the insights gained from their real-time data, a client of ours was able to save roughly $325 a day without hiring more employees or buying new equipment—a powerful incentive for those considering automation and industry 4.0.
Unlock Your Factory's Potential Today with Real-Time Data
Overall, real-time data collection gives you a level of transparency and control over your process that would be impossible to achieve without automation. You will be able to improve performance, production and profitability just by implementing one vital, but very attainable change to your process.
If you are ready to enhance the efficiency of your factory, reach out today to book your free demonstration and get yourself started on the path of Industry 4.0!
http://shiftworxmes.com/wp-content/uploads/2022/10/Logo.png
0
0
admin
http://shiftworxmes.com/wp-content/uploads/2022/10/Logo.png
admin
2020-01-16 11:00:41
2023-05-19 13:07:57
Why Manufacturers Need to Automate Data Collection