How Machine Monitoring Works – 6 Steps to Increase Productivity 50%+
Machine Monitoring is the Process of Connecting Your Machine to the Internet to Collect and Interpret Data.
But have you ever wondered how exactly it works and what steps are involved; how it is FreePoint can connect to machines and gather valuable data that can be shared, analyzed and reported on?  In this article we explore how the process of machine monitoring works and when done properly, can deliver an instant production increase of 50% or more.
Step #1 – Integration
The first step in machine monitoring is to connect your machine or process to the internet.  With FreePoint, our patented black box technology allows companies to connect easily through WIFI, ethernet, USB and/or cellular.
At FreePoint we are able to do something many other companies cannot – connect to both new and legacy machines.  With our patented technology we can connect non-invasively to any machine.  Non-invasive meaning that neither the machine nor its control system needs to be modified for the FreePoint system.  A typical machine can be connected to the FreePoint system in less than an hour.  The oldest machine we have connected thus far is a vertical machine built in 1914!
Step #2 – Data Transferred and Stored
Now that we are connected to the internet, it is time to transfer some data.  Through the power of the net, data flows seamlessly from each connected machine or tool to our secure remote server.  By sending the data to our server we are able to give you access to analytic tools, dashboards, report generators, and information distribution tools from a web browser using our ShiftWorx™ MES software.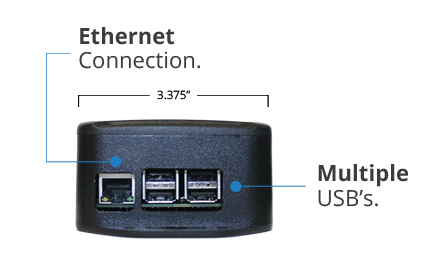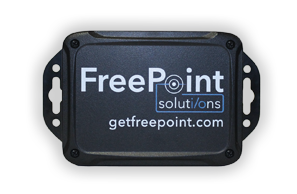 Step #3 – Data Displayed
The data from the machines can now be displayed throughout the plant on computers and TV monitors, cell phones and tablets.  With ShiftWorx™ MES software, pre-made dashboards are readily available to use, but the customer also has the option to create custom dashboards to display a large range of information visually.
Step #4 – Production Increase
By displaying real-time data to your employees about the machines or processes they are working on, you can expect a production increase when you identify the causes of downtime.
Step #5 – Analyze
With the ability to see both real-time data, as well as view historical reporting, plant managers and supervisors can analyze the data to make informed, profitable decisions faster.
Step #6 – More Production Increase!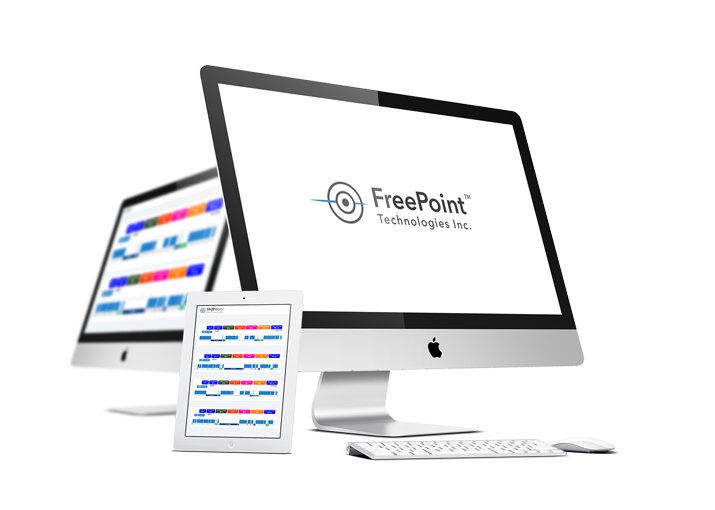 With the ability to analyze machine performances and make data-driven decisions, production can be expected to increase again and again as actions are taken to optimize the shop floor.  Improved cycle times, accurate quoting, limited downtime and maintenance all help your bottom line.
.
This is how machine monitoring works in a nutshell.  FreePoint is dedicated to helping manufacturing companies improve their productivity, and engage their employees by bringing modern technology to the plant floor.  Through the power of the internet and our patented technology we are able to connect to ANY machine, which is the essential first step to realize a 50% production increase.
Are you interested in implementing machine monitoring?  Learn how you can achieve your continuous improvement goals with ShiftWorx™ MES – receive a consultation on your specific application, and see a live demo – we're here to help you in your transition to Industry 4.0 – Contact us today!
https://shiftworxmes.com/wp-content/uploads/2022/09/How-Machine-Monitoring-Works-6-Steps.jpg
628
1200
admin
http://shiftworxmes.com/wp-content/uploads/2022/10/Logo.png
admin
2022-09-07 11:11:01
2023-05-15 14:03:55
How Machine Monitoring Works – 6 Steps to Increase Productivity 50%+