Machine Monitoring and Employee Engagement: How ShiftWorx™ MES Connects the Two
There is very little doubt that machine monitoring software appeals to forward-thinking plant managers, shop supervisors and CEOs for its ability to track production and increase operator efficiency, saving companies thousands of dollars a month.
However, a key benefit (potentially one of the most important features) of machine monitoring that is often overlooked is the impact it has on shop floor operators and employee engagement.  When operators are engaged in the task at hand, they are known to work more efficiently and with more focus. Machine monitoring, when set up properly, provides that type of engagement.
.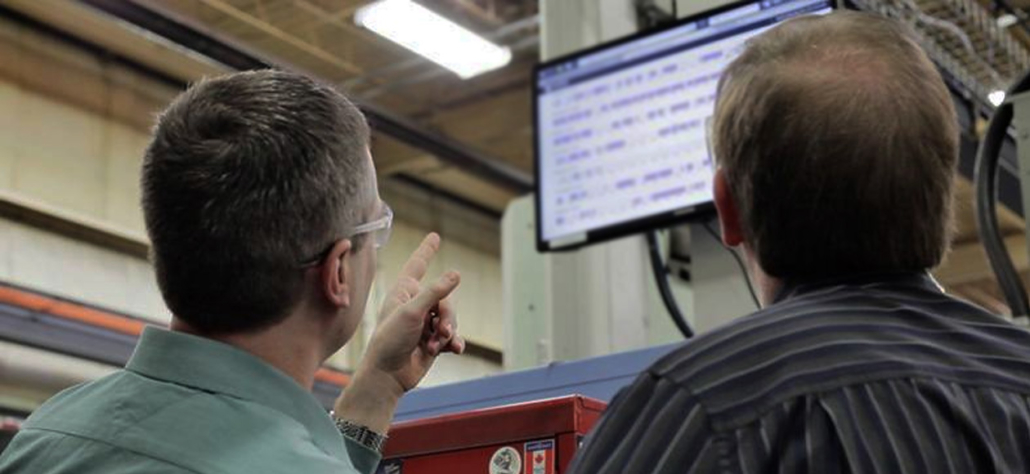 Having a screen at each machine or workstation, and large screens on the shop floor that display and track the employee's production statistics empowers the workforce in the following ways:
Accountability
When an employee's production is being tracked and recorded, there is a clear sense of accountability for their work.  Creating accountable employees delivers numerous benefits to the company, including superior execution, lower employee turnover, more creativity and innovation.
Gamification
Gamification is the process of applying and integrating elements of game mechanics in order to motivate participation, engagement, and loyalty.  Gamification takes the data-driven techniques that game designers use to engage players and applies them to non-game experiences to motivate actions which add value to your business. ShiftWorx™ MES enables that type of engagement with its ability to keep scores, track progress and display user-statistics.
.
Consistent Measurement of Performance
In one of our recent blogs, Top 3 Questions Asked About Manufacturing Monitoring, we highlight that one of the questions asked most frequently is, "What do Operators on the Shop Floor Think of Machine Monitoring; is this More of "Big Brother" Watching?"  The feedback we received the most is that operators are in favour of having the monitoring implemented as it gives them a consistent measurement of their performance that they are able to see every day.  With a machine monitoring system like ShiftWorx™ MES, operators are empowered and engaged when they are able to view and understand their performance metrics in a real-time feed.
FreePoint Technologies is dedicated to helping manufacturing companies improve their bottom line, improve employee engagement, and bring modern technology to the plant floor.  Through the power of the internet and our patented technology, we are able to connect to any machine or any process, giving you the tools you need to keep your manufacturing facility going strong, and continuously improving!
.

.
#SmartManufacturing #Industry40 #MachineMonitoring #IIoT #ManufacturingExecutionSystem #MESsystem #ContinuousImprovement #ManufacturingAutomation #DowntimeTracking #OEE #LeanManufacturing
https://shiftworxmes.com/wp-content/uploads/2022/09/Manufacturing-Monitoring-Employee_Engagement.jpg
628
1200
admin
http://shiftworxmes.com/wp-content/uploads/2022/10/Logo.png
admin
2022-09-28 11:11:25
2023-04-19 18:24:07
Machine Monitoring and Employee Engagement: How ShiftWorx™ MES Connects the Two