Explore The New ShiftWorx Plus
Big changes are coming to FreePoint Technologies! If you're a manufacturer who wants more quantitative data from your machines while better understanding the context of that data, then we've got some great news for you – we have not only upgraded, but fundamentally improved the entirety of our ShiftWorx machine monitoring platform. This upgrade brings with it a variety of improvements including expanded functionality, enhanced customization and improved user experience.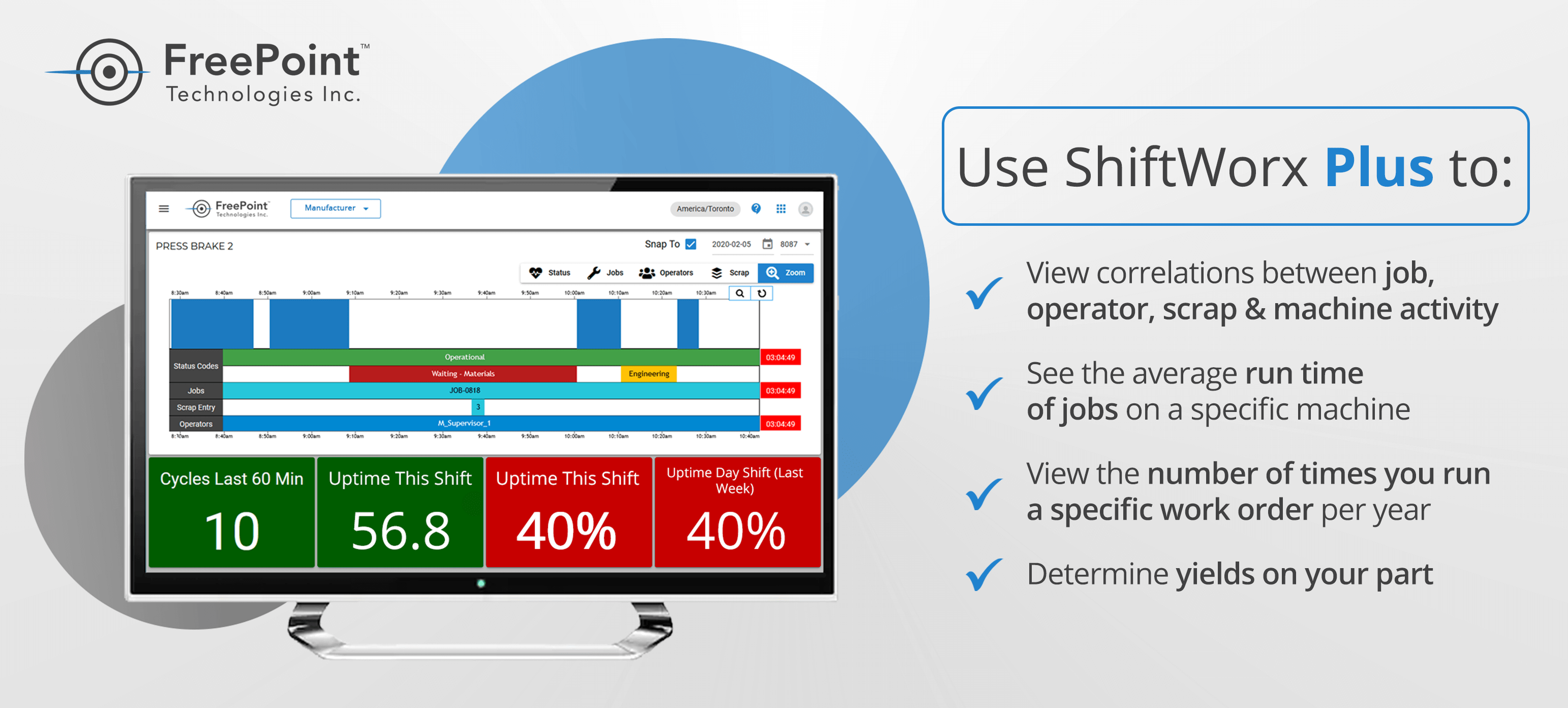 What is ShiftWorx?
ShiftWorx is a comprehensive machine monitoring solution that enables you to track your machine performance, downtime and activity. The platform collects and visualizes machine data in an easy to read, user-friendly dashboard that can be displayed on the shop floor for both your managers and operators to engage and discuss. This additional information empowers you to generate richer reports and gain deeper insight into your manufacturing process.
By displaying relevant metrics for everyone to see, you can improve accountability, make better, more educated decisions, and drive meaningful continuous improvement throughout your shop.
Introducing ShiftWorx Plus
The upgraded ShiftWorx Plus platform exists to provide manufacturers with additional data to help inform their decision making.  Enabling you to collect and monitor machine performance and downtime data, ShiftWorx Plus can also track additional variables, such as:
Jobs, Parts, Work Orders
Scrap, Waste, SKUs
Operators, Team Leads, Supervisors
And More!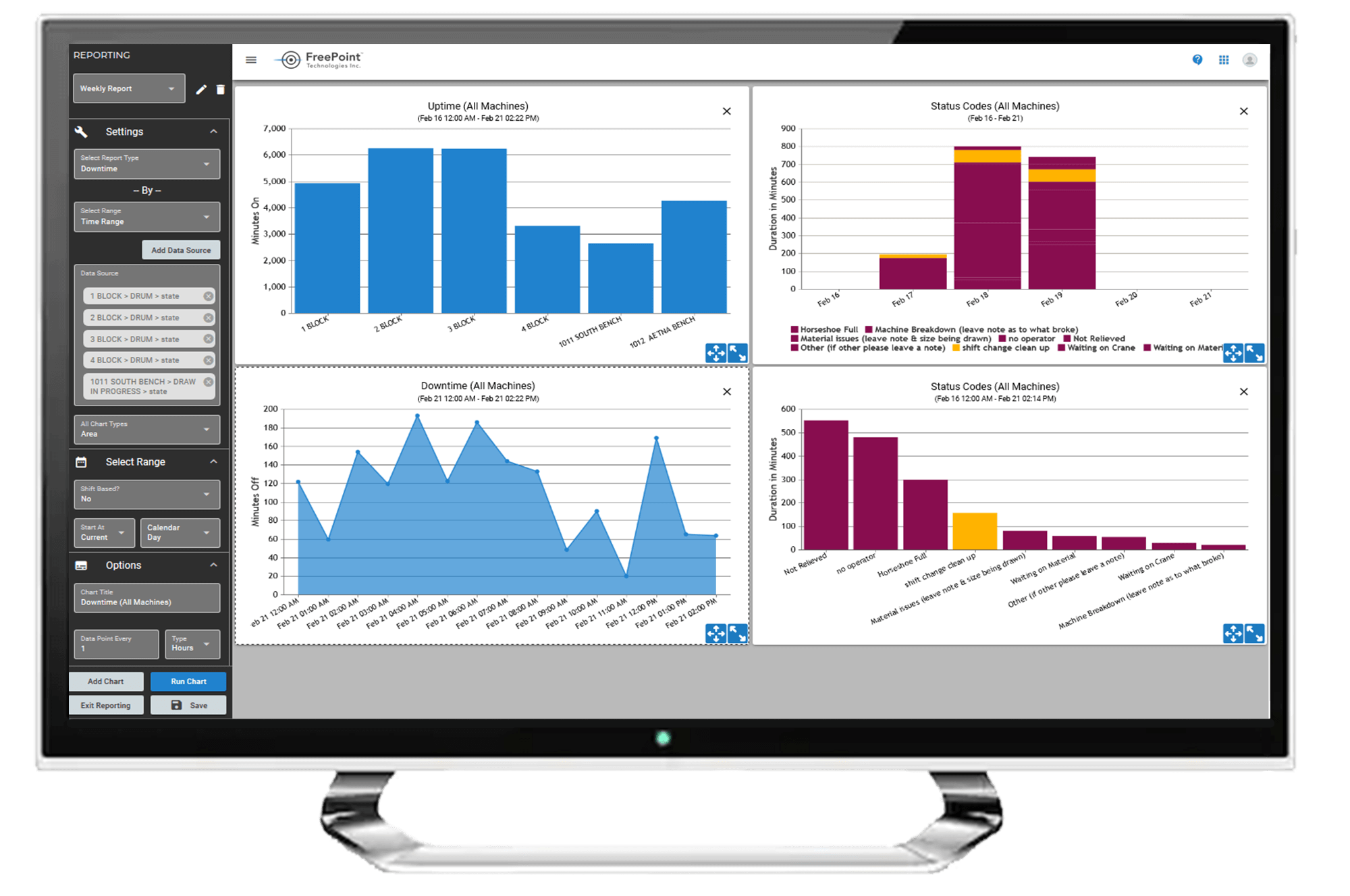 You can even use ShiftWorx Plus to create customized, role-specific dashboards! With more data available at your fingertips, you can run reports that highlight the various correlations between different data-points, see the run times on specific machines, determine yields on your part– the list goes on! With state-of-the-art, high-level monitoring capabilities, you get end-to-end, 360° insight into your entire shop with no blind-spots.
With optional add-ons available to ShiftWorx Plus users, manufacturers have more flexibility then ever before to build a solution around the specific needs of their shop. Available add-ons include custom integration, alerts & notifications, and our brand-new digital andon and call box system – giving you the benefits of an andon solution, without the additional wiring, labor and installation fees.
What it Means for You
For manufacturers, these new features provide more data to both drive improvement, and better inform their decisions. For current clients, rest assured nothing about your current ShiftWorx package is changing, except for the name. In the coming months, we will be performing the migration to the upgraded platform, at which point some additional training may be required for current customers.
For those looking to upgrade and experience the new features included in ShiftWorx Plus,  Reach out today!
http://shiftworxmes.com/wp-content/uploads/2022/10/Logo.png
0
0
admin
http://shiftworxmes.com/wp-content/uploads/2022/10/Logo.png
admin
2020-03-05 14:37:32
2023-05-19 13:04:31
Explore The New ShiftWorx Plus