Why Employee Engagement Matters in Manufacturing
The term employee engagement might sound like just one more inaccessible management consultant's buzzword, but in actuality, the importance of positive employee engagement certainly can't be overstated. Companies that fail to take employee engagement seriously often suffer from poor productivity, worrying staff retention, and weak profit margins due to fast staff turnaround and disenfranchised people functioning at minimum velocity in under-valued jobs.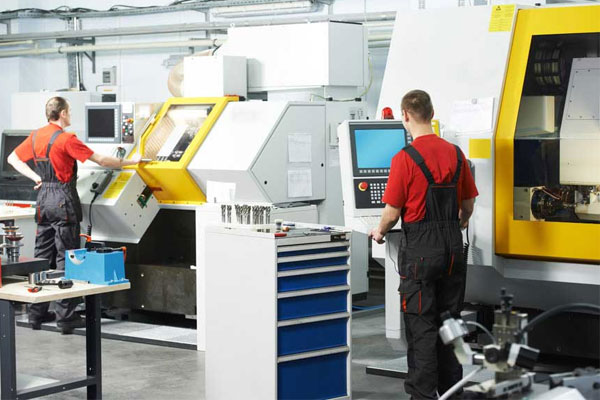 What Do We Mean by "Engagement"?
Engagement is about focus, presence, enthusiasm, and perhaps, most importantly, purpose. If you can provide reward in ways additional to the obvious financial, some surprising things will happen.
"Job satisfaction is that intangible product of a positive environment that might surprise and enthuse when present, but certainly dishearten when absent."
Engaged people naturally go above and beyond what is required of them because they feel a part of something important; they want to contribute to the bigger picture; and they can see how the end product benefits society in some way (perhaps by just making everyone else's lives a little easier, or more pleasant). Engaged workers feel included, and they feel valued, so they repay you in dedication, loyalty, all with the unifying power of the positive person.
Some Facts
It is estimated that over 25% of all workforces are subject to reduced staff retention, and a third of those are amongst the most talented, motivated employees (under the right conditions). It is a commonly recognized belief that nurtured talent thrives, while ignored talent and enthusiasm diminishes.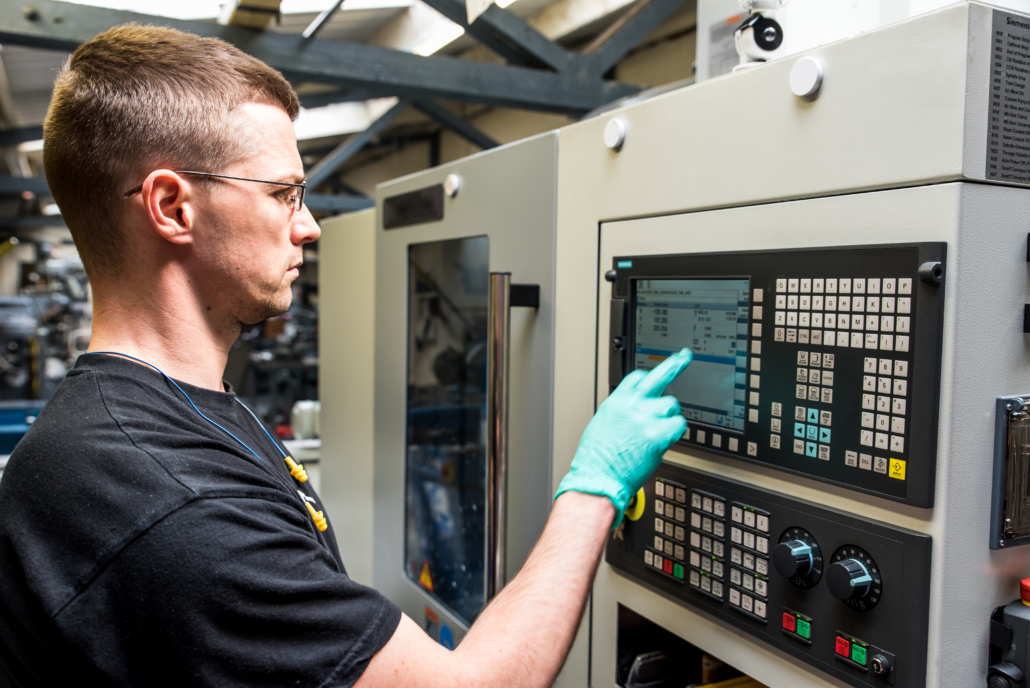 Research carried out by recruitment website, Glassdoor, concluded that 54% of employed individuals felt confident that if they were to quit or lose their job, they'd be successful in finding a comparable job within six months. If employees know that there's something equivalent or alternative just around the corner, then we have to make the manufacturing industry an engaging employer who trains, invests, and retains their most valuable resource – their people. In short, if you don't make the workplace a satisfying, rewarding, and engaging place to work, you're going to lose your staff. Or continue to achieve low or mediocre productivity.
How do you keep hold of your most talented employees? And how do you nurture the dedication and enthusiasm of the rest of the workforce? Everyone deserves to feel valued, so here are some tips on methods to keep your workers happy and engaged.
Recognition
A bit of civility doesn't cost a penny, but it could surprise you. Words of encouragement and appreciation go a long way in nurturing a positive working environment. It is said that "a thank you is worth its weight in gold" and it is undoubtedly true that verbal recognition for a job well done is a great morale booster.
A "thank you" card might feel a little "soft-skill" but who wouldn't appreciate a personal note from their boss recognizing their contribution? A team night out can help amalgamate a disparate workforce, as long as it remains optional and there is no sense of social rejection for those that choose not to attend.
Opportunity
There is very little in life guaranteed to stultify more than repetition and the prospect of eternal, monotonous servitude. Engage your workforce by listening to them and involving them in change. Workers who operate machinery, for example, are most likely to have lucid, valid perceptions of how to improve productivity, so invite and listen to their suggestions. But listening isn't enough – make efforts to implement the improvements that they have instigated and credit them for their input.
Training
Enthusiastic individuals who have proven their mettle on the shop floor should be offered opportunities to develop, and training them in new roles (or offering secondments to other departments) is a great way to reward dedication. Of course, not everyone wants to progress, and this should certainly be respected if they are performing well in their current role.
Likewise, forcing the workforce to carry out training courses that feel irrelevant or counter-intuitive to their current role can be disenfranchising.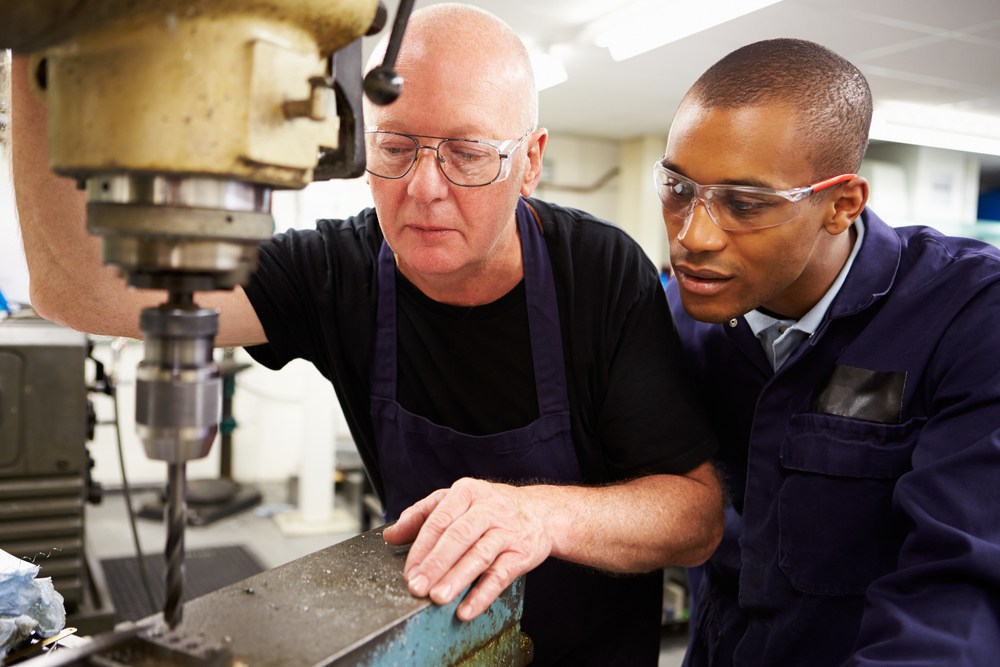 Flexibility
Everyone has a life outside of work and accommodating people's family lives goes a long way to garnering a positive working environment. Flexibility goes both ways, of course, so if you can help your workers when they need time off to attend something important, they are going to be much more likely to go out of their way to help you out when you most need them.
Employee Engagement Tools
Machine monitoring is an employee engagement tool that doubles as an efficiency monitor. Machine monitoring hardware is compatible with most analog and digital machines, so adopting this technology costs much less than you might think.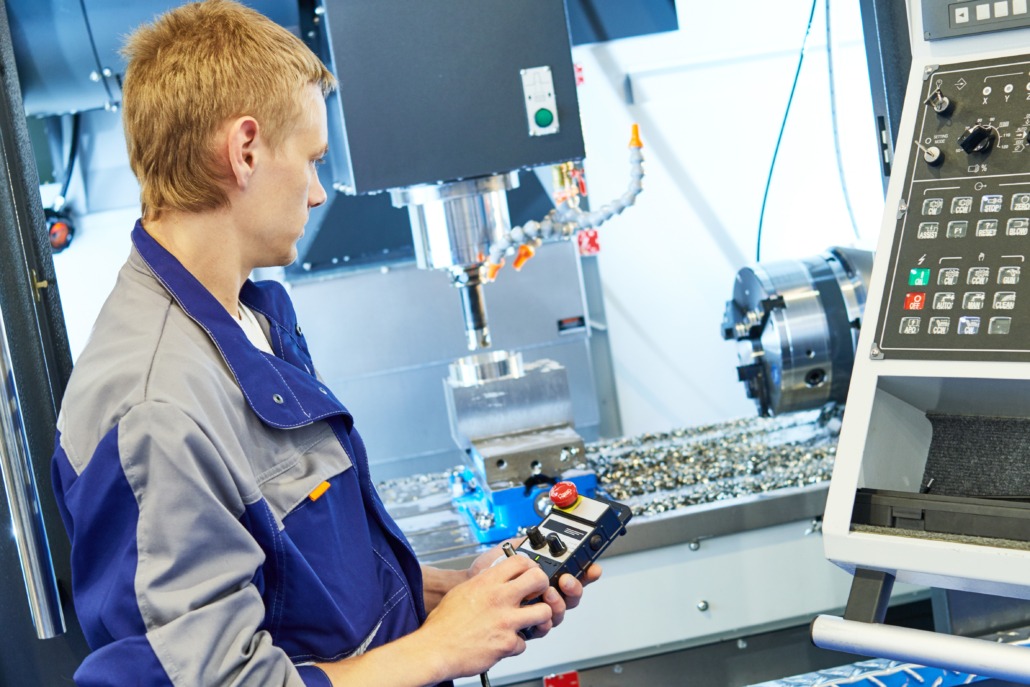 In essence, machine monitoring software collects efficiency data that can help improve productivity and increase employee engagement by putting the individual in control of their daily activity. Data collated from machine monitoring can be used to justify incentives and reward the most hard-working, while giving those who might naturally sit in the background to recognize that greater contribution brings better rewards.
Machine monitoring introduces gamification into the workplace as a means of incorporating data into productivity. You can encourage a little friendly competition into daily production by recognizing the best performers and the best improvers; all backed-up with a transparent, irrefutable data stream.
Contests
Running contests on the shop floor is an excellent way of engaging your workers; encouraging a sense of healthy competition and camaraderie if the contest requires teamwork.
There are lots of ways of helping promote a positive working environment with engaged employees who are likely to go the extra mile for you. Most require a just change in culture as opposed to a financial investment, so can you really afford to deny your workforce the opportunity to fully engage with your workplace?

https://shiftworxmes.com/wp-content/uploads/2023/04/Why-Employee-Engagement-Matters-Banner-Social.jpg
628
1200
admin
http://shiftworxmes.com/wp-content/uploads/2022/10/Logo.png
admin
2023-04-19 11:11:00
2023-04-19 15:12:02
Why Employee Engagement Matters in Manufacturing